Manufacturers
We are a trusted partner to leading manufacturers dedicated to optimizing processes and creating modern solutions for our clients and communities. Our consulting representatives supply all stakeholders with exceptional service, increasing demand in sales for the manufacturer's products. Partnering with us allows manufacturers to reach maximum visibility and sales while decreasing overhead costs.
Why do you want ArchSpec to represent your products?
ArchSpec is a team of professional manufacturing sales representatives and consultants, knowledgeable in the construction process and applicable codes. We employ representatives who are the customer-facing marketing gurus, well versed in current product requirements. Manufacturers can count on ArchSpec to be on the front line of industry trends to increase market share and strengthen brand awareness, benefiting from the reliability and solution-oriented practices of our experts.
Our representatives excel at creating strong relationships with architectural and design partners in order to promote well-designed products. This allows us to meet operational and compliance needs for builders, allowing financial gain for our manufacturer partners while ensuring we maintain the building owner's values and visions.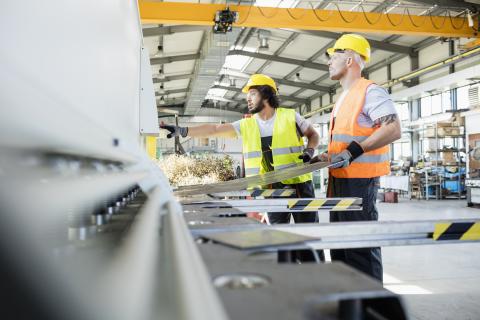 Increase Your Sales at Lower Cost to You
Having the experienced ArchSpec team working for you can increase your product coverage and maximize sales in our territories. Using ArchSpec is cost-effective as you will not have to pay for independent representatives' training, expenses, or travel on top of regular salary and benefits.
Immediately Gain an Experienced Sales Team
Our Sales Team has extensive experience providing for the construction industry. Many of us specialize in Division 7 through Division 10 and we have thriving relationships with our customer base, making it possible to streamline the sales process.
Access Our Existing Buyer Relationships
When you work with our team, you enhance your relationships with customers. ArchSpec is responsible for understanding the customer's market so they can give the manufacturer guidance. This creates loyalty and return customers. ArchSpec endeavors to ensure positive experiences and outcomes for every business transaction and project.
Get Valuable and Relevant Feedback
Not only do we provide you with excellent service, but we also give valuable suggestions for cost-effective solutions to increase profits, cultivate new customer relationships as well as support existing customer relationships. This will create better business for our manufacturers for years to come.
Testimonials
Because of the depth and coverage of ArchSpec, we have been able to reach new customers, thus allowing us to expand our market presence and brand recognition.
- S. Aldrete, GlasPro
ArchSpec has a team of experienced and successful individuals covering a large geographic area. Their product knowledge and sales techniques are spot on.  They're fast learners and their backgrounds are very impressive.
- M. Buehler, Langhorn Flooring
ArchSpec has an extensive understanding of our products which leads to their ability to create a solution by recommending the right product to meet the building owner needs and expectations while being an expert in understanding local building codes to ensure compliance.
- Sarah Schnorrenberg, Thrislington Cubicles
Offering free consultations
We specialize in providing construction consulting services focusing on expertise and your satisfaction. Let us help you with the requirements of your next project.
ArchSpec — Georgia
  PO BOX 851
Rome, GA 30162