What We Do
Our goal is ultimately to create opportunities in the market with the A&D community, and have those opportunities turn into projects that can be purchased by our distributors.
We are focused on providing modern-day solutions within interiors and targeted exterior commercial products, to ultimately transform visions into reality by partnering with global manufacturers that lead their industries, we seek to build relationships with local decision-makers and distribution partners in order to support their clients' needs and to enable profitable growth. ArchSpec provides expertise in:
ADA
Building and Fire Code Compliance
Commercial Construction Design
Cost-in-Use Savings
Sustainability
Technical and Specification Support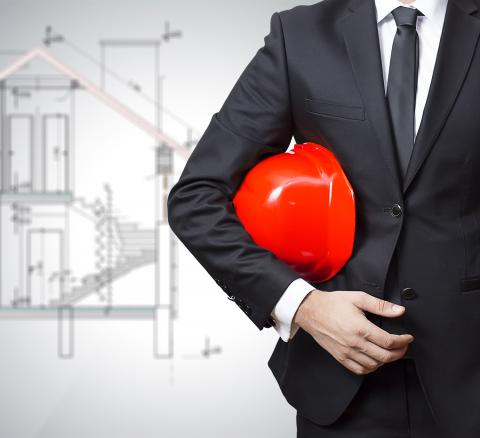 ADA Compliance
Our consultants are well-versed in ADA Compliance laws. Knowing these requirements streamlines design and time management. With our input, clients won't need to make last-minute changes to be ADA compliant. This will help the project pass inspection and save the client money.
Building and Fire Code Compliance
These laws and regulations are in place to ensure buildings last and can stop or slow the spread of fire from one section of a building to another. ArchSpec will guide each client to make the best architectural and design decisions to remain compliant.
Construction Design
Our consultants work closely with designers and architects to create an incredible final product conducive to the building owner's vision. They will guide each agency toward remaining compliant with all laws and regulations while following the project timeline and keeping costs low.
Representing manufacturers who lead their industries, including toilet partitions, restroom accessories, door openings, and lockers.
Cost-in-Use Savings
ArchSpec is committed to designing and building with all laws, regulations, and codes in mind. Designing and building to code the first time will decrease the items on the punch list and will keep time and material costs low. We can also recommend high-quality materials for the lowest cost possible. This commitment allows everyone involved to save money and remain within the drafted timeline.
Commitment to Sustainability
ArchSpec promotes LEED Certified Building Materials for design and building projects. These products are sustainable and healthier for the environment and the people using the materials. With sustainable or "green" job site development and materials, we can maintain development schedules without increasing the building's carbon footprint.
Building Relationships
Our partnership with vendors and businesses in every aspect of the building process allows us to remain knowledgeable about new and sustainable materials. We create partnerships amongst architects, designers, manufacturers, and contractors, and introduce innovative solutions to any challenge that may arise during a project.
Testimonials
ArchSpec reps are knowledgeable about all of their product lines and provide thorough documentation on their commercial restroom products. They are able to understand the designer's vision and suggest alternatives if needed for cost efficiency. They are able to provide thorough specifications and check code compliance, which is critical in the commercial design industry, especially in restrooms. There are many components in commercial restrooms, and ArchSpec makes it easier to design by being a one stop information shop for this type of space!
- Evie Mock, Crosby Design
ArchSpec is a valued and trusted resource for product selection that is appropriate for our design. Highly recommend. They go above and beyond expectations to achieve our goals. I look forward to future collaboration."
- J. Hathcox, Smallwood
I direct my employees to ArchSpec for any specialty equipment or toilet partition needs. I know they'll get the help they need and the right product for the project.
- Anonymous
Collaborating with someone who is fully versed in their business product goes a very long way in not only establishing a professional relationship, but also in ensuring that the client ends up with a Deliverable end product that they are very happy with.
- A. Reyes, Boultinghouse Simpson Architects
Offering free consultations
We specialize in providing construction consulting services focusing on expertise and your satisfaction. Let us help you with the requirements of your next project.
ArchSpec — Georgia
  PO BOX 851
Rome, GA 30162