About Us
ArchSpec South East division is a manufacturer's representative agency that serves architects and building owners in the states of Georgia, Florida, and Tennessee. With over 70 years of experience, we offer expertise in Building Design, Technical and Specification Support, ADA, Building, and Fire Code Compliance, as well as Sustainability, and Cost-in-Use Savings. By partnering with global manufacturers that lead their industries, we seek to build relationships with local decision-makers and distribution partners in order to support their clients' needs and enable profitable growth.
About Us
ArchSpec South Central division is a manufacturer's representative agency that serves architects and building owners for the states of Texas, Louisiana, Arkansas, and Oklahoma. With over 50 years of experience, we offer expertise in Building Design, Technical and Specification Support, ADA, Building and Fire Code Compliance, Sustainability, and Cost-in-Use Savings. By partnering with global manufacturers that lead their industries, we seek to build relationships with local decision-makers and distribution partners in order to support their clients' needs and to enable profitable growth.
Southeastern Division
South Central Division
Joe Fife
Managing Principal (South East)
Joe Fife has consulted architects, designers, and building owners for over 10 years across multiple territories in the Southeast. Because of his background in construction, Joe is able to get involved in the early stages of the project, thus allowing him to be a valuable consultant from pouring foundations to receiving the CO. Since becoming a rep, his expertise is primarily in the commercial restroom, about which he can advise on ADA-compliance, hygiene, privacy, design, cost-in-use savings, and sustainability. In order to stay up to date on design trends and compliance concerns, Joe utilizes his AIA-Atlanta membership to stay connected. Joe looks to follow his customer's vision to ensure that it's accurately presented in construction documents and client presentations.
Prior to forming ArchSpec, Joe worked as a Regional Territory Manager for several agencies and has covered the states of GA, AL, and TN. Joe holds a Bachelor's Degree in Business Administration from Berry College, where he played on the golf team.
Joe acknowledges his family as his motivation and enjoys raising his kids. He is a member of Seven Hills Fellowship where he and his wife serve in the Children's Ministry. He serves as HOA President, belongs to multiple charitable foundations, and is an active coach for his son's baseball team.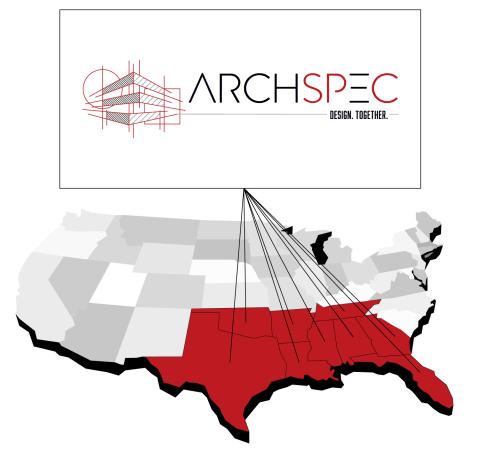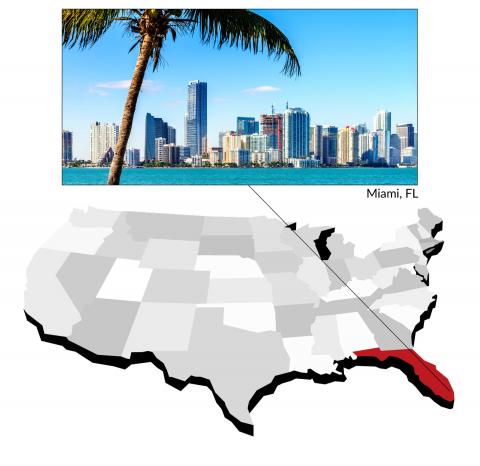 Lynn Williamson
Architectural Consultant (South FL)
Lynn has over 30 years of experience in the South Florida Construction industry, both as a manufacturer's representative and in management and ownership roles in distribution. Her expertise is in restroom design, product knowledge, and code compliance, and with her depth of experience, she can usually provide solutions for even the most challenging situations or requirements. Her passion is using that knowledge to work with architects, interior designers, and building owners to provide the best products to suit their vision, the project needs, and the client's budget.
Lynn is originally from the UK and came to the US after living in several different countries. She lives with her husband Hugh, also an architectural representative, and has three grown children. She has a Bachelor's Degree in French and Spanish and still enjoys traveling to Europe. In her spare time, she enjoys interior design, dance classes, and spending time with friends. She also volunteers with NAMI, teaching classes for parents of children diagnosed with a mental illness.
Kevin Walsh
Architectural Consultant (North & Central Florida)
Kevin has worked in the construction industry for nearly 30 years. He started his career in sales with a Division 8-10 distributor and later as a sales manager and regional architectural director for a large Division 8 manufacturer. Four years ago he started with ArchSpec as an architectural representative / sales manager. In this role he provides support, design consulting, code compliance, specification assistance and CEU's to the Architectural and Design community.
Kevin has a Bachelor of Science degree from the College of Design, Construction, and Planning at the University of Florida. He lives in Gainesville, FL with his wife of nearly 30 years and their golden retriever Allie. Kevin enjoys the great outdoors, hiking, kayaking, running, cycling, and walking his dog. He is also an avid guitar player and all around music lover.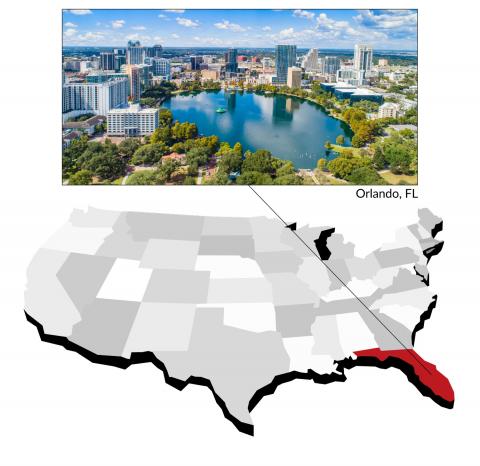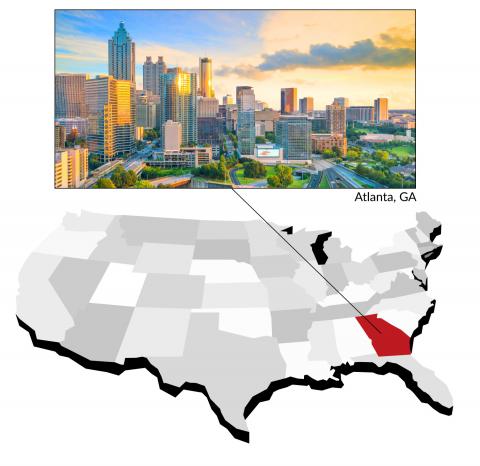 Deisi Cardenas
Marketing Communications Manager (Georgia)
Having served as a dedicated employee at Bobrick for the last 12 years, Deisi's professional journey has been diverse and enriching. During her tenure, she excelled in various roles, including 8 years in Customer Service, and 2 years as a senior drafter, ending her Bobrick career as an Architectural Service Specialist. Through these positions, Deisi became highly knowledgeable about the Division 10 product offerings.
As the Architectural Service Specialist, Deisi honed her expertise in reading and interpreting building codes, establishing herself as a go-to resource within Bobrick. Additionally, she emerged as the company's expert on handling custom orders, showcasing her prowess in handling unique project requirements.
As one of the original members of the ArchSpec team, Deisi has been instrumental in the development of the ArchSpec brand from the beginning taking on many roles throughout her career at ArchSpec and continues to do so as the Marketing Communications Manager.
Jason DeMarchi
Architectural Consultant (Georgia)
Jason has enjoyed working in and around the Commercial Construction industry and with building products, for many years. In addition to his experience helping Architects, Specifiers, and Owners gain a better understanding of building products, Jason brings added experience in project estimating, project management, delivery, distribution, and execution.
Jason has a Bachelor's degree in Business, has lived in Atlanta now for more than 25 years, and has a fantastic wife, two children, and a chocolate lab. He enjoys taking on new challenges, trying new things, and helping others. Jason has been a High School & College referee since 2012 and currently serves on the board of the Georgia Lacrosse Officials Association.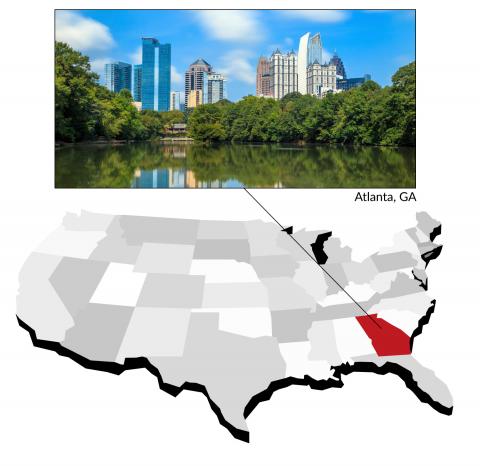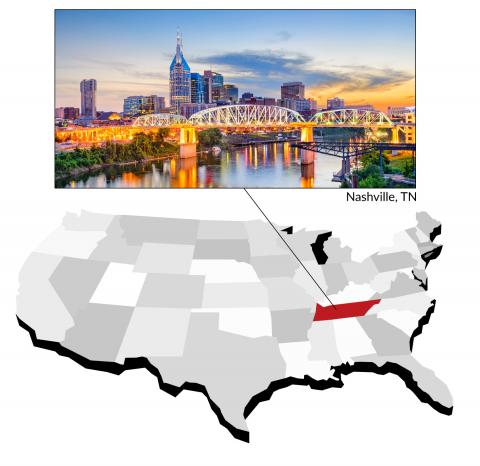 Kristie Gogo
Architectural Consultant (Tennessee)
Kristie comes from a sales background working in the Digital Advertising world. She appreciates the sales industry because she enjoys learning new things and building relationships with new people. Her favorite part of her job is working with architects & designers as a valued partner to help bring a project from pen and paper to fruition. She holds a Bachelor's degree from The University of Tennessee. (Go Vols!) Kristie recently got married in Cabo and has lived all around the US; Guam, San Diego, DC, Knoxville, and she now lives in Nashville, TN. When she's not at work, Kristie loves spending time with her husband and their Cockapoos, Lola & Bash. She also enjoys traveling, working out, and spending time with friends and family.
Nicole Asher
Partner Relations Manager (West Florida)
As Partner Relations Manager, Nicole will be wearing many hats, but primarily focusing on managing our cladding and rainscreen product lines in our CRM. Other duties such as invoicing, commission tracking, alternates, VE option submissions, job follow-ups, and lead generation will also be part of this role. Nicole brings unique experience in accounting and lead organization and we are excited to have her in this new position within ArchSpec.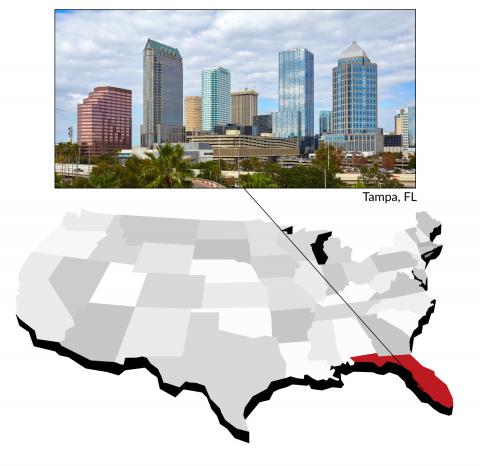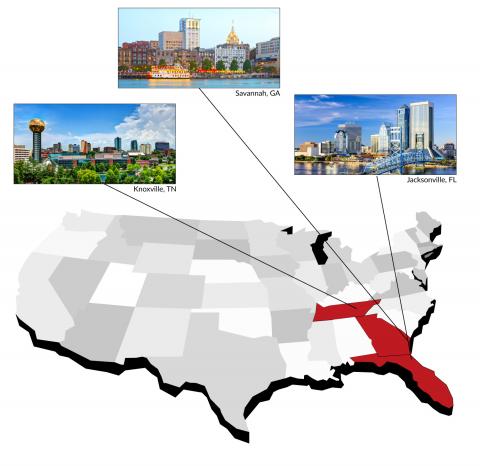 Michelle Bryan
Customer Experience Representative (South East Division)
Software Advice has published a psychological profile of the quintessential customer service personality defined as the "Giver"; ArchSpec felt that a picture of Michelle should have been placed next to the definition. Michelle brings over 20 years of customer service and sales support experience from various industries. Often changing industries is difficult, but not for Michelle, her focus on customer-centric experience and skill sets allow her to transition to commercial construction without missing a beat.
Although Michelle has many skills, her most outstanding gift is her flexibility and responsiveness to the customer. Michelle is a selfless person, loyal to solving the problems of others. As an active listener to her customers, Michelle can quickly empathize with their situations, and work diligently at finding a solution. It helps that Michelle is incredibly smart and learns very quickly.
Michelle is originally from Atlanta, Georgia but now resides in Central, Florida. Where Michelle's "selfless" personality transcends her professional career to her personal life. Michelle is an active Grandmother of 5, she is not only partnering in their upbringing but is anxious to spend every minute she can mentoring her beautiful grandchildren.
Dena Taylor
Managing Principal (South Central)
Dena is a sales professional with decades of experience working in commercial construction. Dena's work experience ranges from manufacturing, distribution, and manufacturer representation, with a common theme being strategic sales management. Dena's accomplishments are vast going back to graduating Magna Cum Laude in college or being nominated for San Fernando Valley Business Journal's "Women who mean business" and "40 under 40" in 2007.
Dena has enjoyed a fabulous career in Sales, but her true passion is working closely with her clients to bring their design dreams to life, through true design consultation. Being a dependable, valued resource is both rewarding and exhilarating. As one of Dena's designers once said to a colleague, "When I have to design a washroom space, I call Dena, she will help me deliver exactly what the client wants". Today's world of construction is complicated, especially for designers and architects, if Dena can help a designer reduce time, achieve their design, and do it within budget- "My work here is done".
Dena moved with her husband and daughter to Texas in 2019 and has enjoyed doing exactly what she loves to do ever since commercial construction!
Outside of work, Dena enjoys walking, running, watching her beloved Niners play on Sunday, and supporting her daughter's college teams in any sport they enter- "Sic Em Bears" and "We are- Penn State".
As a transplant from Los Angeles, Dena misses the weather but enjoys the Texas speed limits and lack of traffic, except when she travels to Dallas or Houston.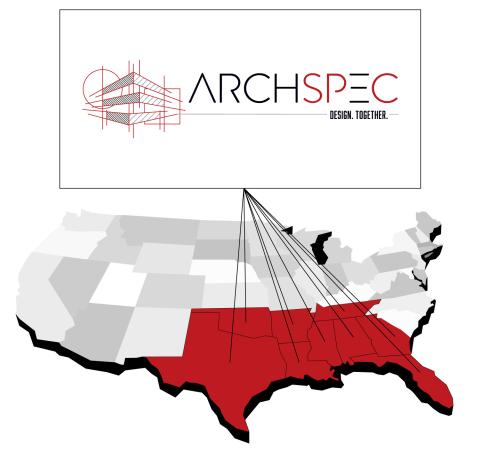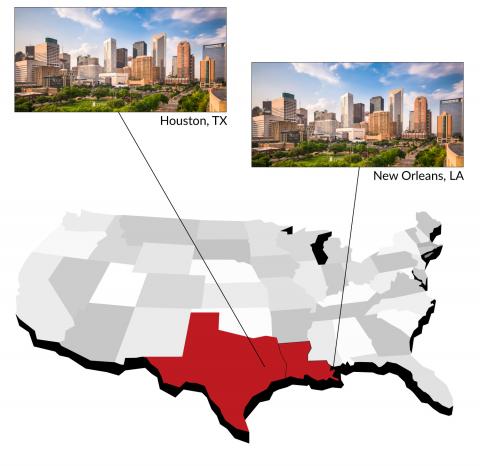 Jerry Wilcox
Architectural Consultant | RAS (South East Texas & Louisiana Regions)
Jerry started in the construction industry at an early age and has never looked back. Jerry's experience is broad ranging within divisions 5, 8, 9, 10, 11, and 12, enjoying a solid performance in supply chain management, installation, sales management, project management, and as an architectural consultant. Jerry's reputation as a true "Architectural Consultant" is what brings him great pride. "What is in the best interest and best results for the client is what drives me"; that is Jerry's true motivation as a professional partner to his clients. ArchSpec is not Jerry's first rodeo as an independent representative, in the past Jerry has worked as an Architectural Consultant in his home state of Maryland, representing roughly 14 different manufacturers.
After a long successful career, some might find it difficult to identify the one thing, they are most proud of, not Jerry, it is easy. Introducing the first construction product to SKILCRAFT. SKILCRAFT is the tradename of NIB for products produced by "People who are blind or visually impaired" and sold through State recognized Blind Agencies. Jerry's marketing strategy created a legacy of recurring state rehabilitation sales and a backlog of federal construction.
In 2019 Jerry relocated to Houston to join ArchSpec, and "Become a Texan", that of course meant a new Texas tattoo. Unfortunately, his arrival was on the heels of Covid, making it difficult to personally meet the A&D community. But, thanks to Jerry's tenacity and creativity, Jerry partnered with AIA Houston to be the first representative in Texas to present a virtual CEU, delivering roughly 30 CEUs to over 2000 registered architects in 2020.
Brian Jensen
Architectural Consultant (North Texas)
Brian grew up in the commercial construction industry and began working in the family business in 1983, gaining extensive experience in sales and estimating, and then moving into executive sales leadership with his strong work ethic. Brian eventually moved to the great state of Texas, taking a position as a Territory Sales Manager for a leading commercial construction manufacturer that covered a large portion of the state. Brian's collective experience has led him to where he is now as an Architectural & Design Consultant for ArchSpec Inc, working closely with the A&D community, end-users, contractors, and sub-contractors/distributors throughout northern Texas.
Throughout his time as a consultant, Brian has assisted in the design, presentation, product selection, and construction document creation in a multitude of projects. These include public schools & higher education facilities, airports throughout the country, hotel design, churches, and many others. Brian's passion stems from ensuring the architect's vision stays intact while producing a functional, long-lasting design for the owner.
Brian was born in New York but moved to Phoenix, Arizona with his family at a young age. Brian lived all around the Phoenix metro area and attended Arizona State University. Brian transplanted to North Texas in 2013 and now resides in North Richland Hills with his wife Rachel, and their four children. Brian is a member of 121 Community Church in Grapevine where he volunteers as the lead producer for his church's worship team. In his spare time, Brian enjoys golfing, going to his children's events, volunteering at their schools, exercising, and being active outdoors.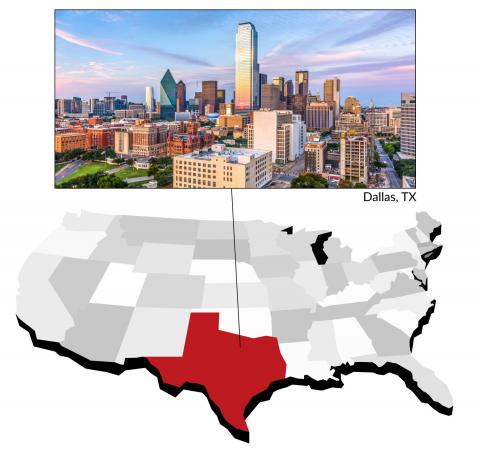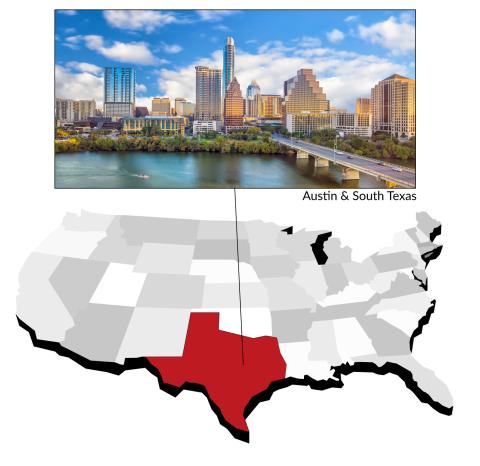 Jill Young
Architectural Consultant (Austin - South Texas)
Jill has been extensively involved in the Sales & Marketing of Division 8 & 10 products for over 25 years. Her passion for developing and cultivating relationships with her channel partners is unparalleled. One of the amazing career paths that Jill has enjoyed is working at a real estate agency for both commercial and residential properties. She has done this for 19 years and it has helped her understand how design can impact the value of a property. This is a unique perspective that will allow her to be a valued resource to our clients, architects, designers, contractors, sub-contractors, and manufacturers.
Jill has thrived in Architectural and Interior Design Consulting. She prides herself in problem-solving from code compliance to aesthetic design and budget concerns. Jill is always looking to solve her client's needs and has a positive attitude and encourages growth. Her extensive experience in Divisions 8,9,10,11, and 12 from Manufacturing to Architectural Consulting gives her unparalleled knowledge and she has the desire to use it to assist her channel partners.

Jill has spent the majority of her life in Pennsylvania and now resides in San Antonio, TX with her husband Bill. She enjoys running, camping, traveling and almost anything sports-related, but more importantly, Jill has a strong faith and enjoys participating in numerous church and charity activities. Jill and her husband have 3 children and 2 grandchildren and she is a proud supporter of the military as her son has served for 10 years and is currently serving in the Air Force.
Cecilia Quintana
Customer Service Representative (South Central)
Cecilia recently graduated with a BA in Business Management from the University of Memphis and has an AA in Business Administration. Cecilia has a biliterate certificate in Spanish, which demonstrates proficiency in speaking and writing the language. Cecilia has worked at American Eagle for two years as Sales Manager. Cecilia was born and raised in California but moved to Tennessee in 2019. Cecilia is an avid reader and enjoys learning new languages and the occasional thrill of skydiving or activities as such. Cecilia's enthusiastic approach to problem-solving makes her an amazing contributor to the ArchSpec team.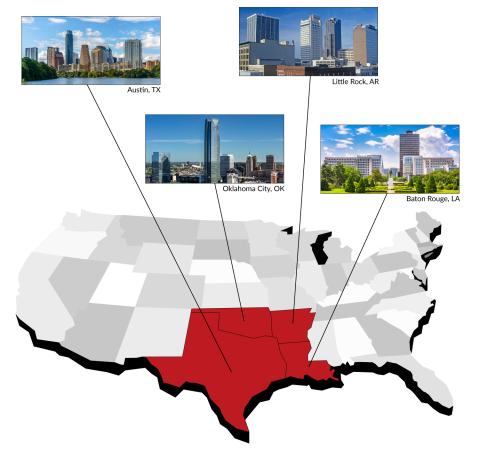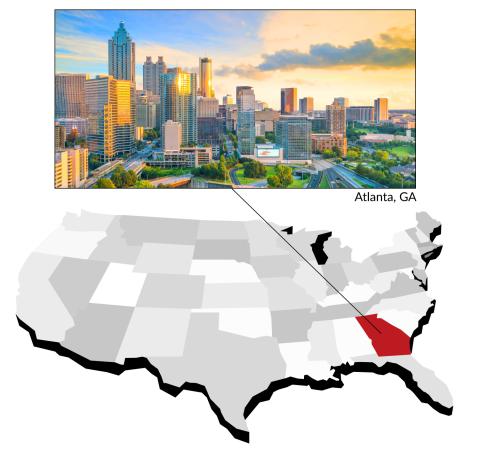 Deisi Cardenas
Partner Support Specialist (Georgia)
As a former Bobrick employee for the past 12 years (8 years in Customer Service, 2 years as a senior drafter, and the last 2 years as the Architectural Service Specialist), Deisi is well versed in the Division 10 product offering. From her experience as Architectural Service Specialist, her expertise became reading and interpreting code as well as becoming the Bobrick expert on specials. Deisi was also responsible for training new Field Analysts who joined Bobrick's Management Development Program.
Deisi moved from California to Georgia to join the team. She enjoys spending time from work with her husband and daughter.
Caleb Pethtel
Inside Sales Representative (Texas)
Caleb recently graduated from Baylor University with a BA in political science and was commissioned as an aviation officer in the US Army as a distinguished military graduate. Throughout his life, he has lived in ten different states and one other country. Through these experiences, he has grown to love traveling and has become a very adaptable and friendly person. Having his horizons broadened during his younger years allowed him to have a knack for getting along with anyone. His personal goals orient his life and make him a very self-driven person. He is always working to create the best version of himself. However, externally, he is still a very relaxed, down-to-earth individual who loves friends, family, fitness, games, the outdoors, and much more.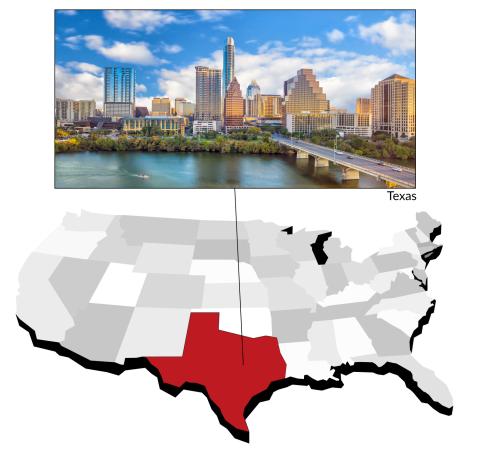 Offering free consultations
We specialize in providing construction consulting services focusing on expertise and your satisfaction. Let us help you with the requirements of your next project.
ArchSpec — Georgia
  PO BOX 851
Rome, GA 30162